Your Best Approach
To Unity In Diversity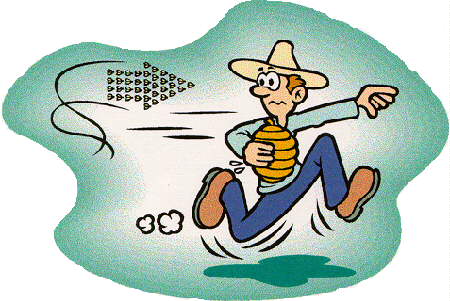 CAN YOU AFFORD TO MESS AROUND WITH DIVERSITY?
Probably not. The issues are complex and volatile. Poor choices and bad programs can sting the organization or community now and haunt it for years to come. The expertise required to do effective, productive diversity work must be outstanding, from needs assessment through facilitation. Be careful. Don't stir up a hornet's nest without a good beekeeper. A reeeally good beekeeper.
Berthelot Consulting provides powerful new strategies and tools to promote and foster Unity in Diversity. We help individuals, businesses, organizations, churches, schools, and communities achieve that ideal.

UNITY IN DIVERSITY SWEETENS EVERYTHING ELSE
Your diversity success--or failure--impacts every aspect of your organization, including your quality improvement, training and/or teaching success, employee relations, performance, customer/client/patient/student relations, profit/other rewards, pubic/community relations, and growth. Your unity in diversity effort must serve your purpose and mission. It should be integral rather than a thing apart. We'll help you reach these goals: to inspire acceptance and appreciation of all kinds of human differences, to enable full use of human potential, to improve collective performance and productivity, and thus assure a better quality of work and of life for everyone. In short, the right diversity program will help you achieve whatever else you want to achieve. Diversity problems, on the other hand, will interfere with your purposes and impede your progress. Why suffer unnecessary pain?

BUILD ON A SOLID COMMUNICATION BASE

Berthelot Consulting creates Unity in Diversity through communication, rather than more common legalistic, adversarial, or political strategies. Contrary to what passes for diversity training in many organizations, real communication must be the foundation of any successful diversity effort. Diversity is the reality of this century. As we near the millennium, Unity must be our goal. Our approach synergizes diversity issues with team building and conflict management, and builds on sound communication principles and practices. Beware of anything less.

IDEAL UNITY IN DIVERSITY APPROACHES ARE NOT:
NOT an easy check list of what's politically correct or popular this minute.
NOT a law class focused on what you can and can't "get away with."
NOT a hostility fest that leaves people wounded, bleeding, and stranded.
NOT a single issue one-dimensional agenda crammed down anyone's throat.
NOT a shallow game of pussy footing around tough, complex issues.
NOT dynamic entertainment for an hour or two and then we're outta there...
For clients' long-term benefit, we have learned to avoid those simplistic, short-sighted NOTs. And we urge you to avoid them. If you prefer them, please call someone else.

OUR UNITY IN DIVERSITY PROGRAMS OFFER YOU:
Safe environment for real communication with/among people who differ.
Opportunity to build strong, solid bridges across all kinds of differences--whichever impact participants.
Sensitive facilitation by a deeply trained and experienced communication expert.
Careful planning, development of customized materials you will value for years.
Instructor depth that allows for the versatility to adapt to your real workplace.
The joy of lively, varied learning designed to apply to each learner's needs.
The satisfaction of contributing to better human relations in your organization, community, world.